Location:¡ÏInstrument¡Ï371X Series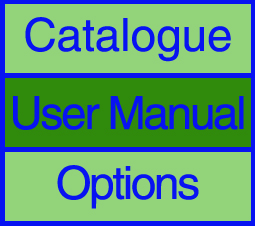 Array 371X series electronic load is a single input programmable DC electronic load. It provides a convenient way to test
batteries and DC power supplies. It offers constant current mode, constant resistance mode and constant power mode.
The backlight LCD, numerical keypad and rotary knob make it much easier to use. Up to 10 steps program can be

stored.
Controlled by PC is also available. It is an essential instrument for design, test and manufacture of many suitable
products.
¡¡LCD display with backlight

¡¡High resolution measurement

¡¡CC/CP/CR mode

¡¡Number keypad and rotary knob

¡¡Multifunction menu

¡¡Over voltage / over current / over power / over temperature / polarity reversion protection

¡¡

10 steps program

¡¡Can be controlled by PC

¡¡Can be connected in parallel
Type

3710A

3711A

Number of inputs

1

1

Input voltage

0~360V DC

0~360V DC

Input current

0~30A DC

0~30A DC

Input power

0~150W

0~300W

Voltage accuracy

0.000~3.999V£º0.2%+3mV

0.000~3.999V£º0.2%+3mV

4.00~35.99V£º0.2%+30mV

4.00~35.99V£º0.2%+30mV

36.0~360.0V£º0.2%+300mV

36.0~360.0V£º0.2%+300mV

Current accuracy

0.000~2.999A£º0.2%+3mA

0.000~2.999A£º0.2%+3mA

3.00~30.00A£º0.2%+30mA

3.00~30.00A£º0.2%+30mA

Minimum resolution

Voltage 1mV, Current 1mA

Voltage 1mV, Current 1mA

Lowest Conductive Resistance

<0.08¦¸

<0.08¦¸

Ripple

<10mVpp

<10mVpp

Interface

RS232/RS485/USB*

Protection

Over voltage / over current / over power / over temperature / polarity-reversion

Program Memory

10 steps program, EEPROM

AC Input

110V/220V AC +/-15%, 47~63Hz

Operating environment

0~50¡æ, 80% RH

Software

Electronic load software, ActiveX and DLL tools for VB,

VC++, DELPHI, LABVIEW

Weight

5.0Kg

Dimensions

212.6mm W x 88.1mm H x 250mm D

Standard Accessories

User¡¯s manual, AC cable, handle bars, software CD

Optional Accessories

RS232 adapter, RS485 adapter, USB adapter, Mounting rack